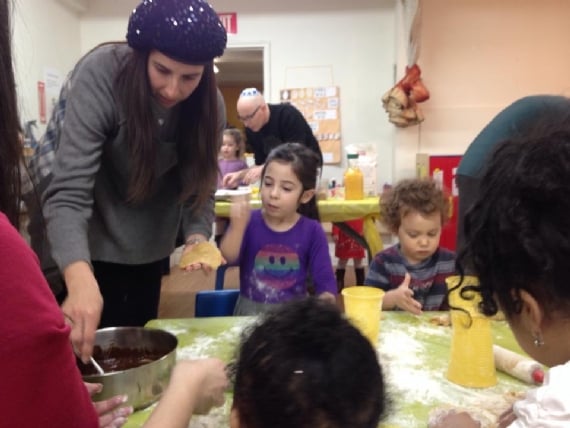 Osher's early learning is based on an open-ended curriculum, using the child's natural curiosity to direct learning. We are influenced by Montessori, Reggio Emilia, Finland, and the Lubavitcher Rebbe, whose approaches center around the child. Osher believes in holistic education, encouraging a "Renaissance man" curiosity, and considers the following vital to a developing child's nurture:
a safe environment

acknowledgement

respect

social-emotional guidance


sensory and cognitive stimulation




ph

ysical exercise

regular interaction with nature

whole foods

spirituality


an aesthetically pleasing environment
We are a group of parents in Washington Heights and Hudson Heights who came together to create this space for our children ages 2-5. Osher tradition welcomes parents to add beneficial habits to our school, and to contribute time/talents for our community. Parents and children can expect individualized attention and customized stimulation.
If you have any questions, feel free to contact us.